This error message is only visible to WordPress admins
Mysterious powers are at work holding our reality together and protecting us from the unknown…
Agents of the Secret Forces have taken the oath to serve the greater good and defend our world from evil, both here on Earth and beyond.
On Patreon
Our new regular comics will be available to members first. Become a "Secret Agent" to unlock exclusive content & more.
In Real Life
Hidden puzzles lead to treasures… are you clever enough to find and solve them? Or will they remain hidden forever?
"Maybe we can help you find what you're looking for?"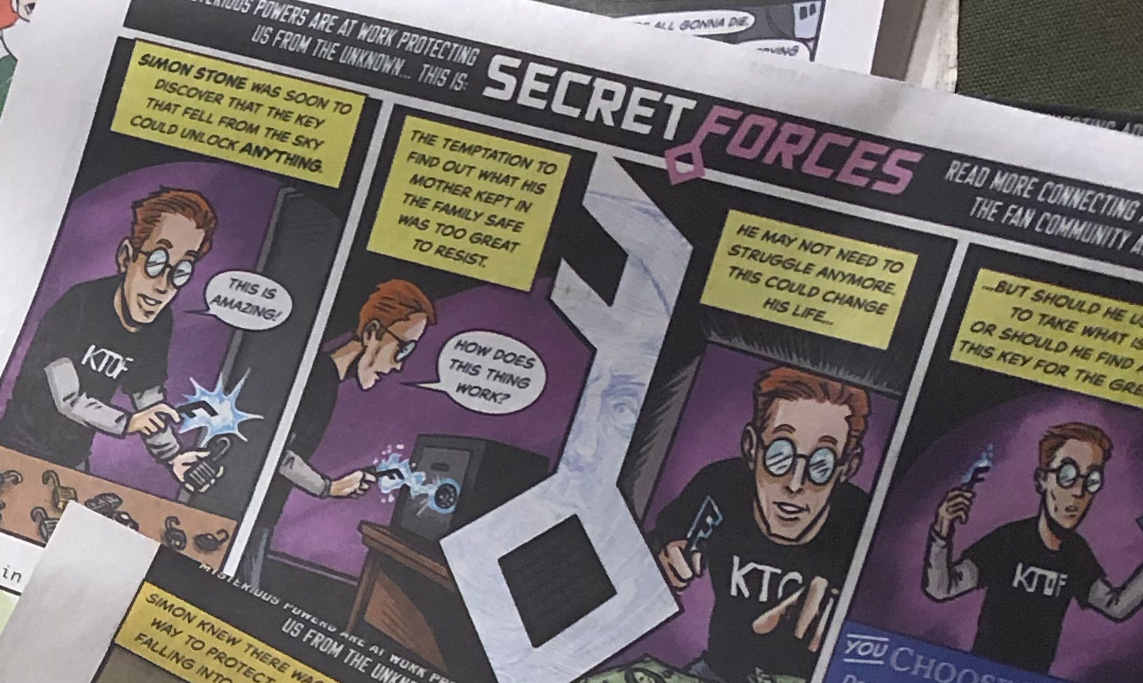 In the papers…
"Secret  Forces" also appeared regularly in the Pittsburgh Current Newspaper.  adventure only in the paper version. Not in Pittsburgh? This special edition is also available to our Secret Agents on our patreon.
Become a SECRET AGENT to unlock exclusive content & more…
We are receiving your transmissions…

Need to ask a question or enter a clue?
…We'll be waiting for you.